ABOUT ME...
Karen
I live in Pennsylvania, north of Pittsburgh. I have been raising Siamese and Oriental Shorthair cats for 34 years. I love the Oriental Shorthair for its personality and affectionate nature but I am truely drawn to their wonderful loving personality, and their mesmerizing eyes!
I am drawn to the sleek body style and the fun, curious and playful personality. I have found the Oriental Shorthair breed to be very social and bold to the point of bossy! They love their people and are always following me or are cuddled up in my lap.
I have alot of experience breeding animals. I have tried my hand breeding Himalayans ...they are a bit snooty for my taste! I have bred Bengals, and didnt care for their rough personality. I had also bred Rottweilers, Italian Greyhounds, and Yorkshire Terriers. I have trained dogs for many years in obedience, tracking and Schutzhund (protection work) as well as carting and pulling. I had a Doberman Pinscher, Kacha for 11.5 years she has since passed over the Rainbow Bridge, I miss her every day.

I also have lots of experience with horses. I had owned and operated Carousel Stables, INC. the stable offered lessons, leasing, and trail riding, and I bred my horses, raising 3 foals. Delivering the foals were some of the happiest and most emotional times of my life! To caress and hug a newborn foal is an experience that is hard to describe...but I can tell you it reaches into your soul. Unfortunaltely, my horse, a Peruvian Paso...Dancer....from Columbian imported parents passed away unexpectdedly May 2012.
So, you see I have been involved in animal husbandry most of my life, it is a part of who I am. It is natural to me to raise little ones. It is such a huge part of me, I don't think I could live happily without having baby animals around me.
So, you can be assured a kitten from Candi Dasa Cattery is well loved, healthy and will possess a personality that will grab your heart!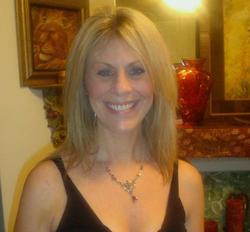 My family
My 2 daughters used to be very active in raising kittens with me! They have spent their entire lives helping me cuddle and love kittens!
One has a family of her own and will be adopting their 3rd Oriental!!! She will soon join me in continuing to breed amazing Orientals for your family.
My mother is always excited when a new litter arrives and will make an early morning visit just to see the new little ones.
My dad is the proud owner of 1 of my Siamese and he is an exuberant and bragging cat owner! He will call just to fill me in on the newest adventures of Linnie!
My Contact Information
724-968-0693